In our last post we talked about what a manta is and its cultural heritage. In today's post we'll talk more about how a manta is made. Our mantas are made exclusively by incarcerated men and women in the Yanamilla Prison in Peru. The men in the prison hand weave the manta using back strap looms and the women hand embroider the material.
These days mantas are made from various types of thread, typically cotton. The process begins when the men purchase cotton thread from the prison (this thread is machine manufactured and dyed with synthetic dyes) and use soda bottles and wooden spindles to stretch and strengthen the thread.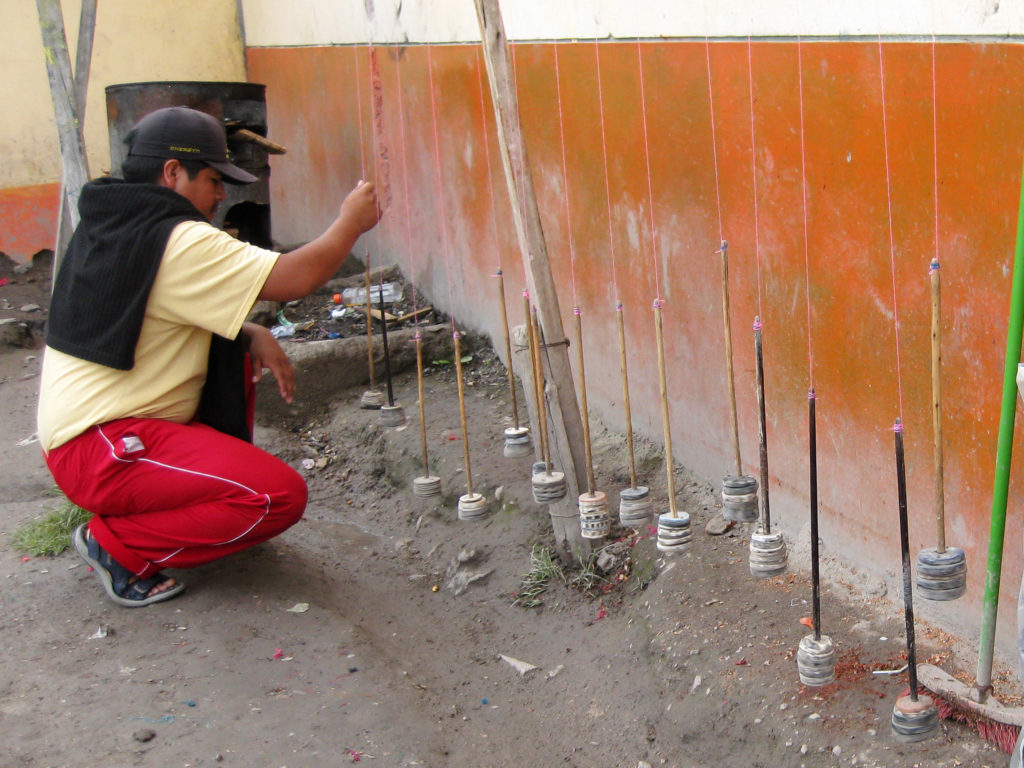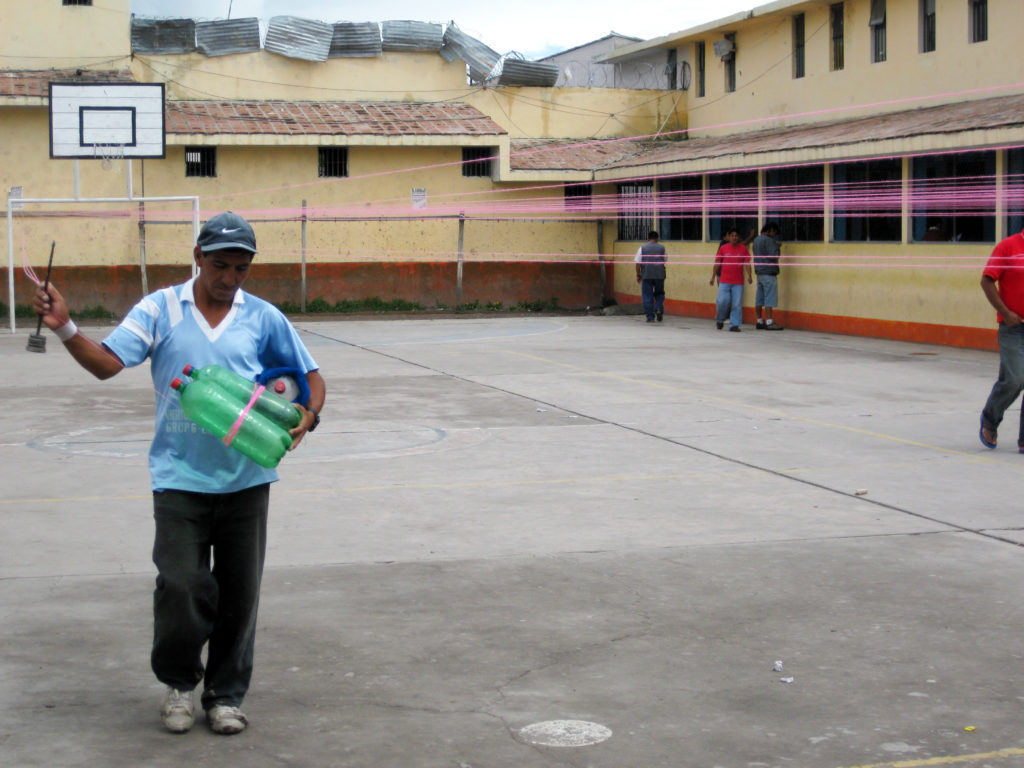 Next, the men warp the loom, creating various color patterns. The men weave the manta on backstrap looms. More experienced and skilled weavers hand weave the curros into the fabric.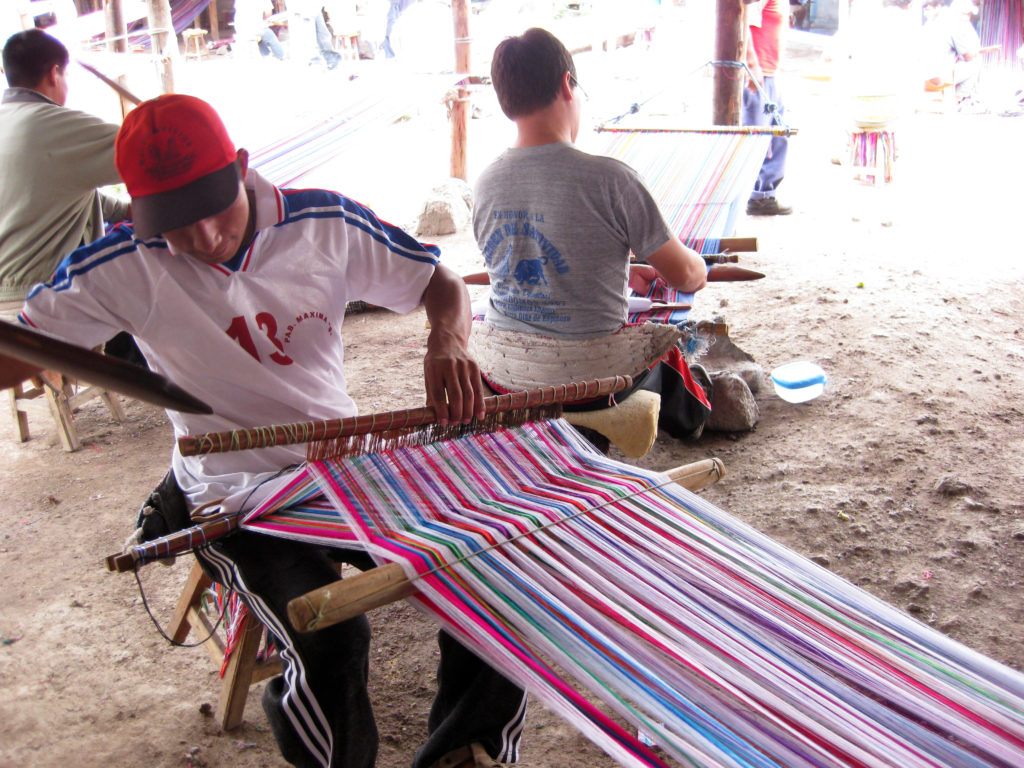 Curros are figures with symbolic values and most often represent animals and landscapes. The men also use foot pedal loom to weave the border of the manta, which is later sewed onto the edges. This material is also used as the straps for our bags.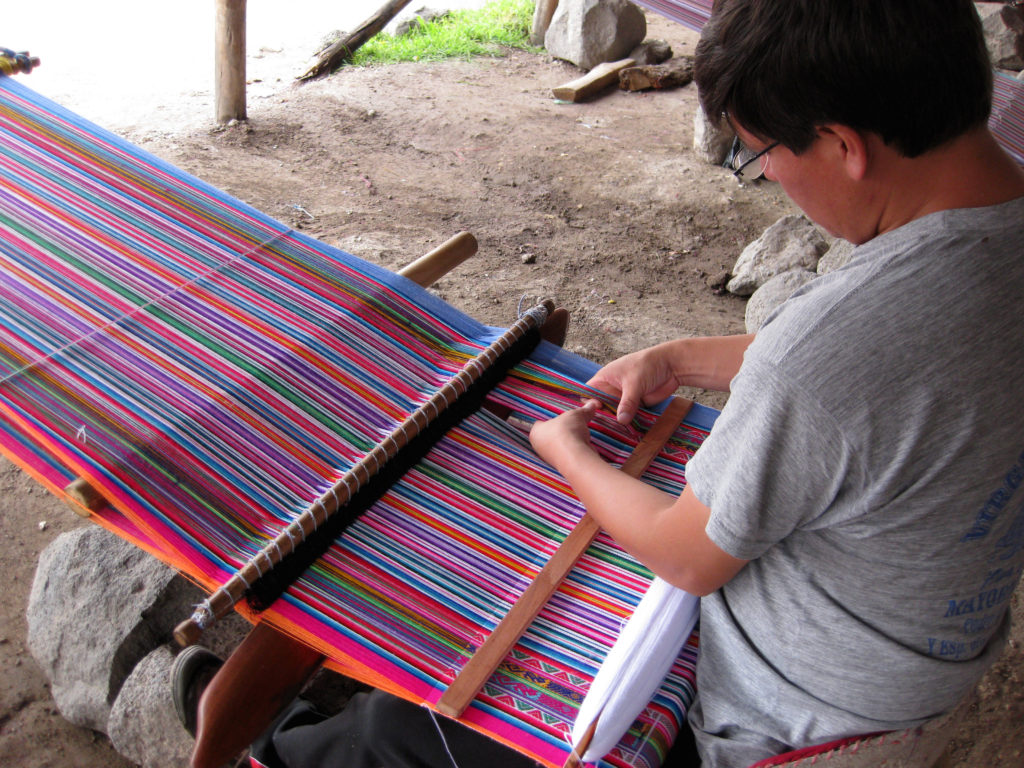 Each manta has a large, plain white swatch running down the middle of the material. This area is later hand embroidered by the women in the prison.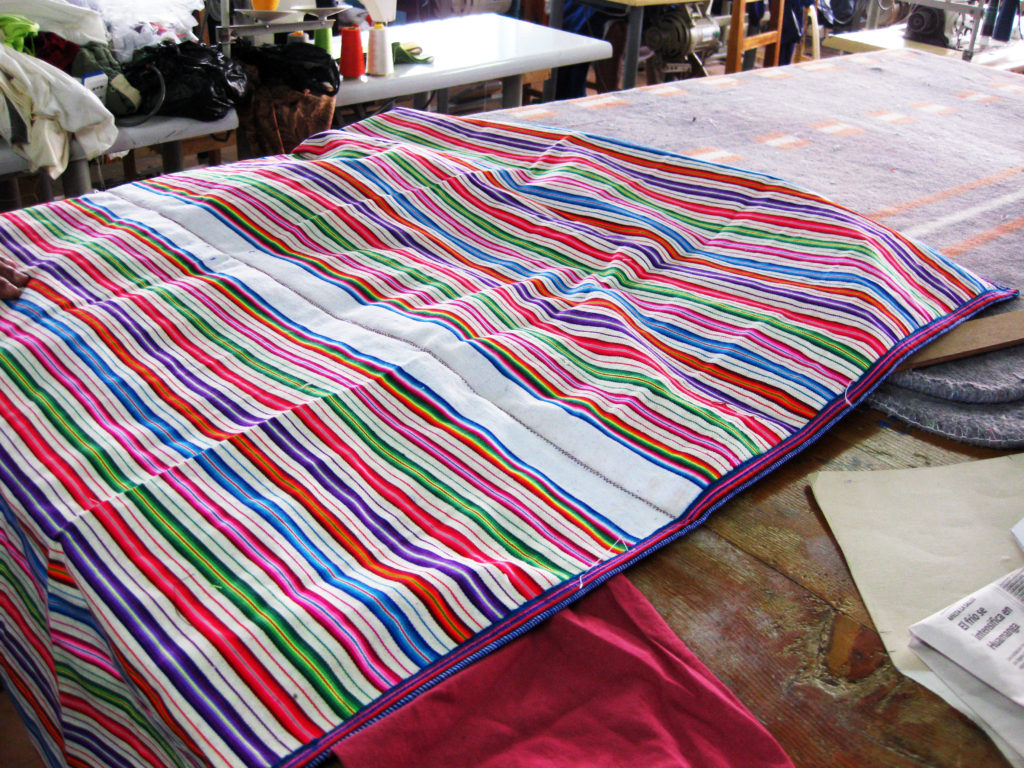 The women in the prison also use the manta to create bags and cosmetic cases.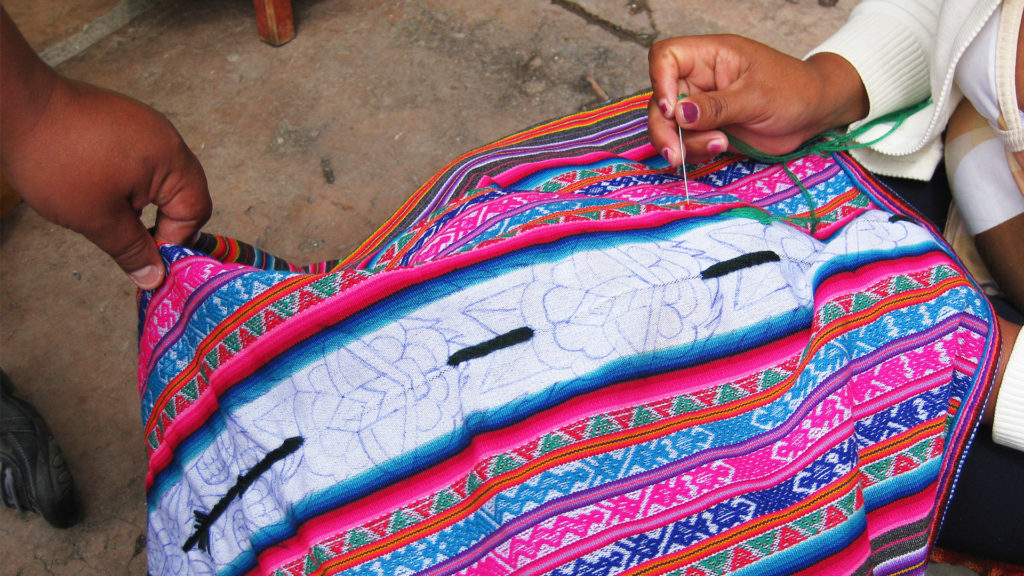 Over time, the manta weave and embroidery style has become more complex and ornate. Only the most skilled weavers can weave curros. The more curros a piece has, the more costly and precious it is. With the availability of finer cotton, the manta and embroidery have become finer.
For more details about how the manta is embroidered and how you can use it in our modern world, check out our next posts.