Today was an exciting collaboration between Alberto and I, as we integrated metal stamped jewelry and leather working! To be honest, this design was sketched out on paper and that was about it, so we didn't quite know it would work.
The leather stamped cuff are beautiful and the women had a blast with the design element!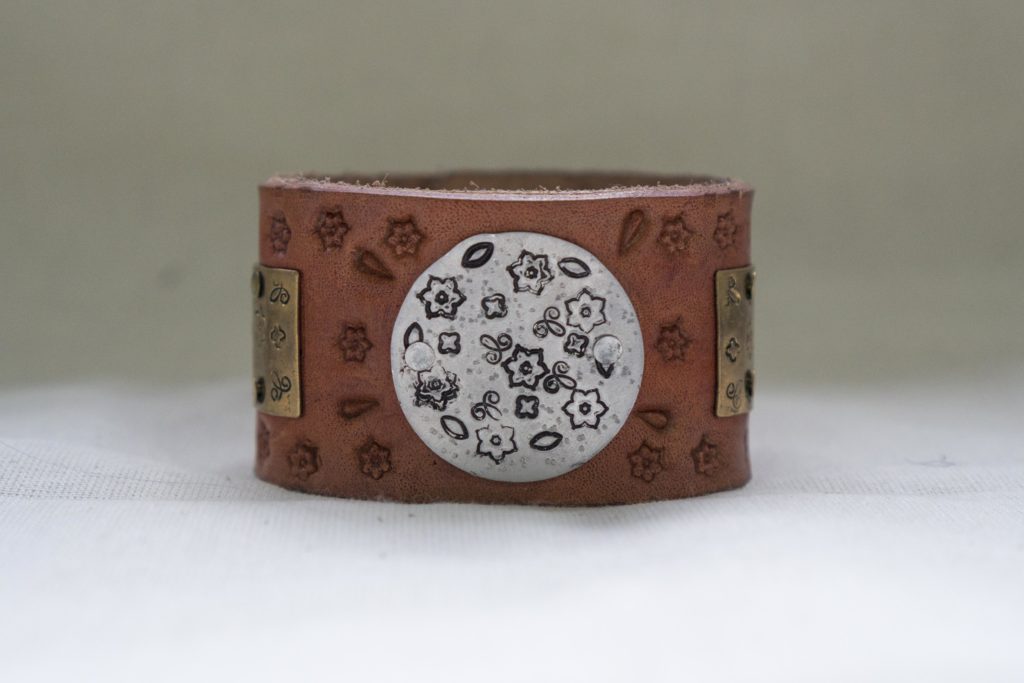 These bracelets lent themselves to a more creativity because the women had to think about the micro and macro design. First they had to design what would be stamped on the metal blank, then consider how the blanks would sit on the cuff, and finally the designs on the cuff itself. If you're an artist, you know that that's a lot to think about!
Needless to say, the women were thrilled with a project that required so much creativity. And I was thrilled that the women were combining various techniques- metal stamping, riveting, and leather work. Working with multiple medias not only stretches the women's imagination, it also pushes the boundaries of their skills.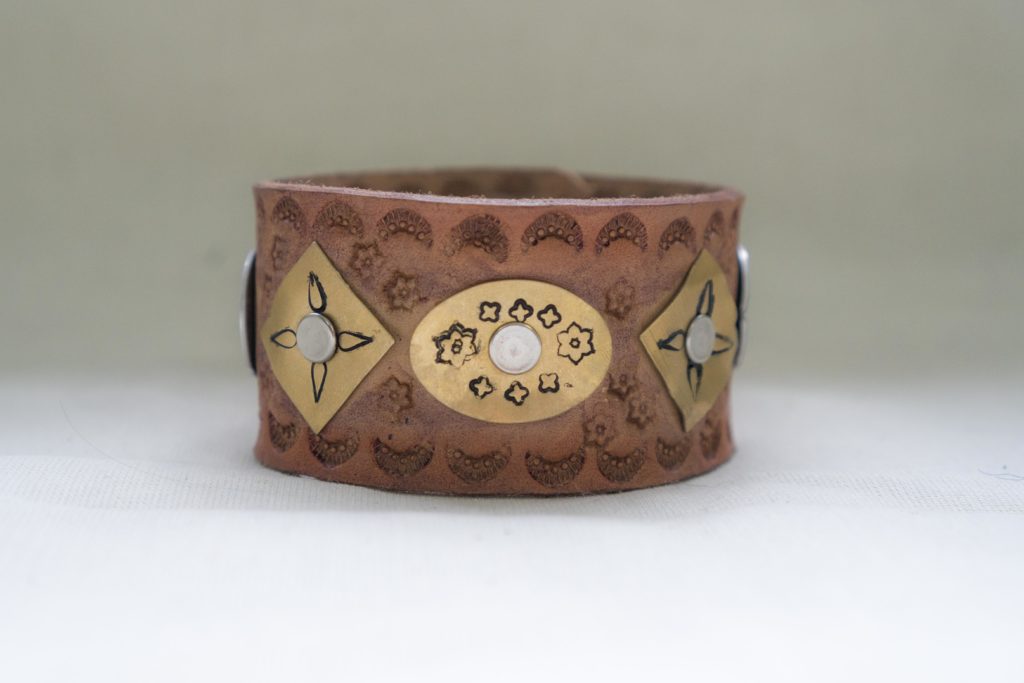 For me, it was very satisfying to work alongside another artist and collaborate on design. We bounced ideas off of each other about how best to construct the bracelet and each played to our strengths when it came to the design. We both agreed, however, that the design can be improved and are going to work towards that next year.
Unfortunately, we have to cut our leather working class a day short because Alberto's wife needs to go to Lima for medical care. Of course I'm sad that we won't have class tomorrow, but it's important that everyone who works for us is able to do so without worrying about the health of their family members. This is a part of fair trade practices that we value so much.
Although we won't have leather class tomorrow, Alberto and I have some exciting ideas about the workshops next year. I spoke with Jessica about Alberto's idea to do a class based on production and she agreed it would benefit the women tremendously. Now that we are all working together to support the women, who knows what's possible!