You have read our posts about the cultural heritage of manta, how men and women in the Yanamilla Prison in Ayacucho weave and embroider the manta and now you are wondering how manta may be used differently in today's modern world.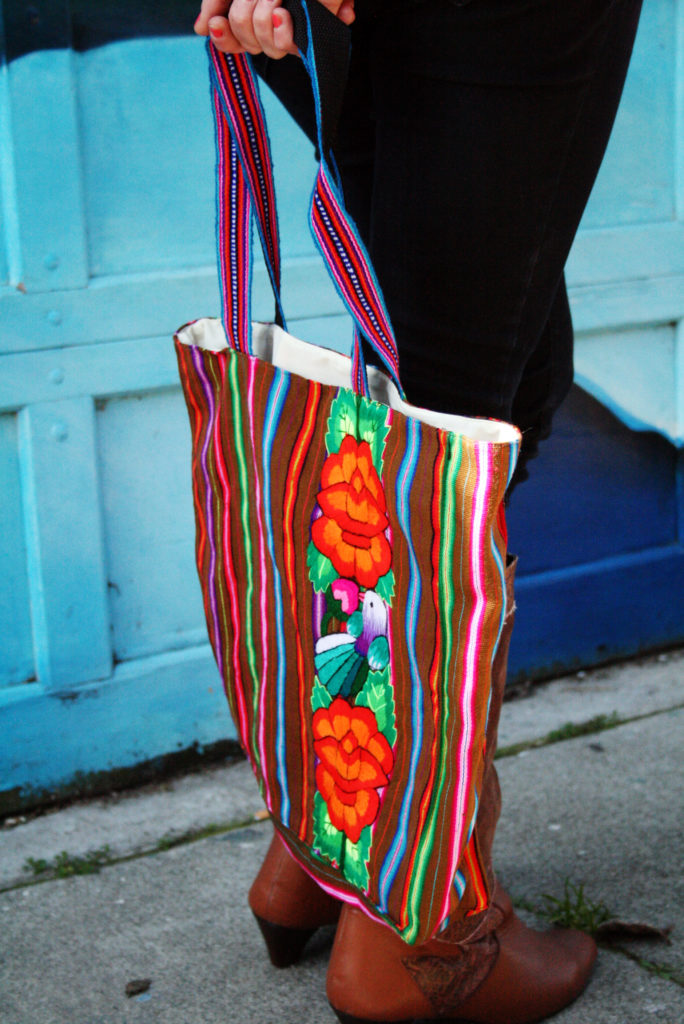 Although there are weavers and women who embroider manta outside the prison, the large majority of Ayacucho's handwoven manta is made within the prison. Weaving and embroidery are passed on to new inmates when they arrive through informal apprenticeships. Unlike the men, who have an extensive workshop area, the women have few options for work in the prison. The most common is embroidering manta.
In the last three years, Ayacucho has seen a dramatic shift in the manta market. As Westernized clothes become more common, manta is seen less and less in use by young people, who prefer to use strollers and baby backpacks for their children. Also, a large portion of the manta sold is machine manufactured, which can be purchased for a lower price. Vendors bring machine made manta into the prison for the women to embroider.
Overall the market for handwoven and hand embroidered manta is on the decline. The work within the prison, and the informal apprenticeship system within the prison, is the primary way the tradition of handwoven and embroidered manta is being passed on.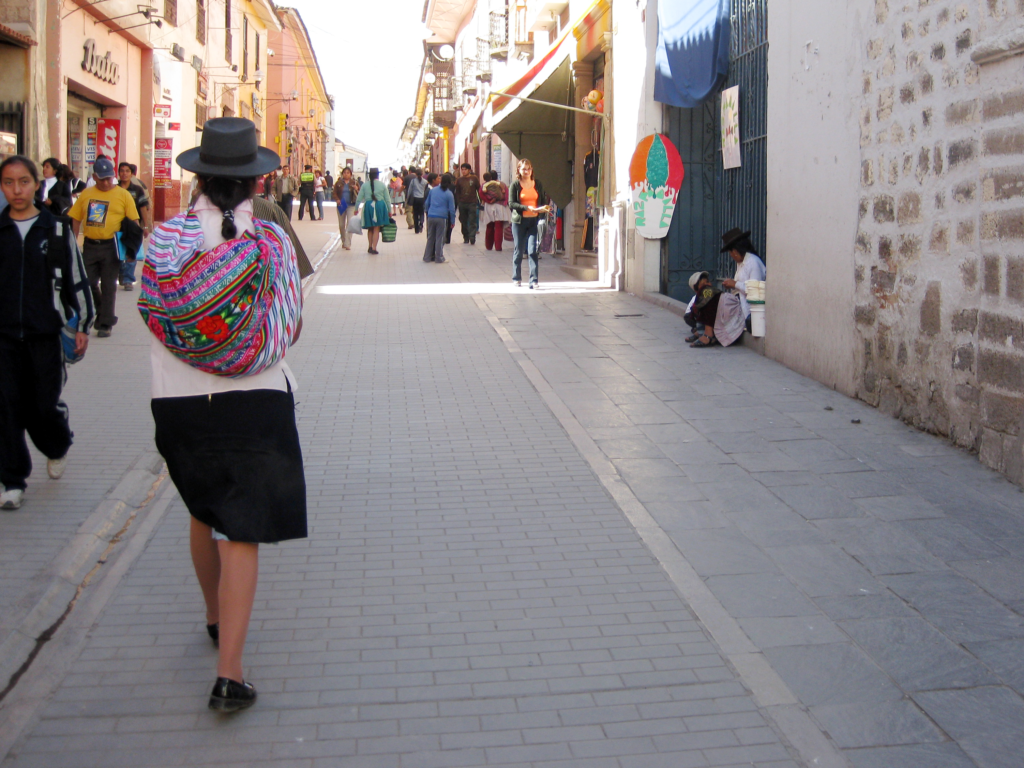 Clearly, you can use the manta when going grocery shopping. You will be the star at any super market or farmers market when skillfully packing your veggies away and draping the load over your shoulders. The moms and dads among you can also carry your toddlers around, just like so many women did before you.
If you are not up for that (yet), manta are a great way to decorate your home. You can use them as wall hangings, as bed spreads, or table cloths. Your creative minds set the limits here. Know how to sew? Turn them into large pillow cases or floor cushions.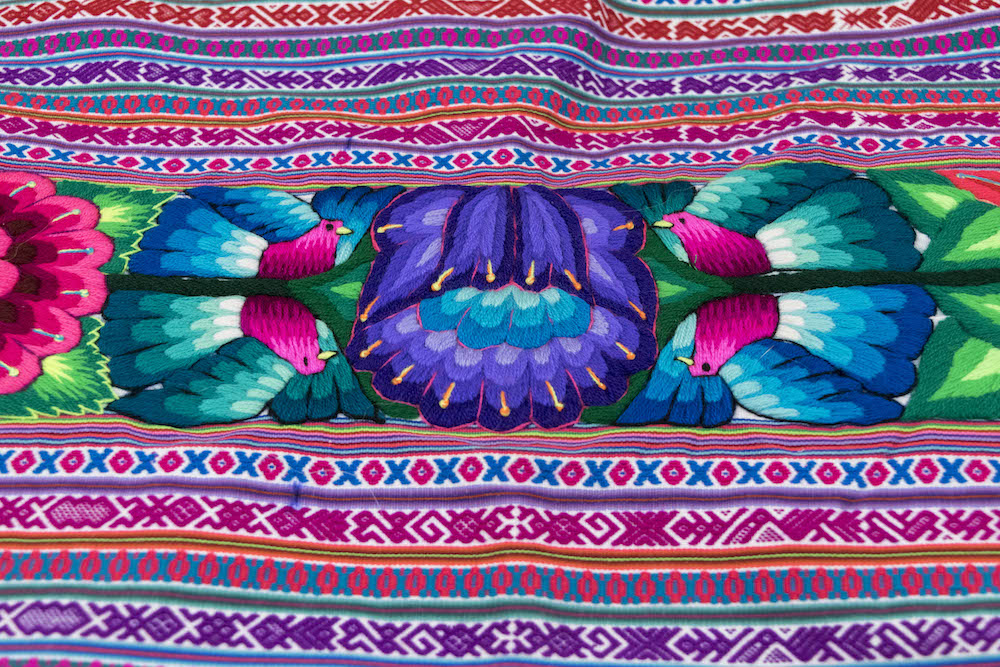 Or just grab one and hang out in your favorite park, having a picnic.
Starting tomorrow, we will have a flash sale in our online store through Sunday and all of our products will be 50% Off. Just use the code WELOVEMANTA at checkout to get 50% off of your order.
This is an amazing opportunity to get one of these unique pieces of art into your home and support the men and women in the Ayacucho prison who are working so hard to keep traditional arts alive and provide for their families.