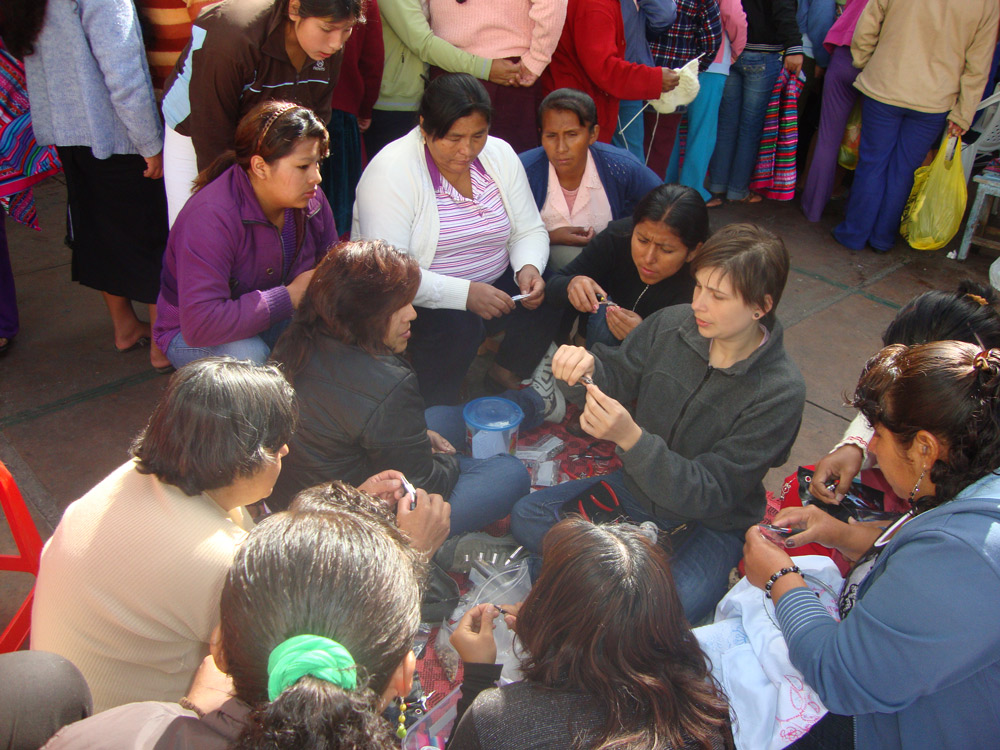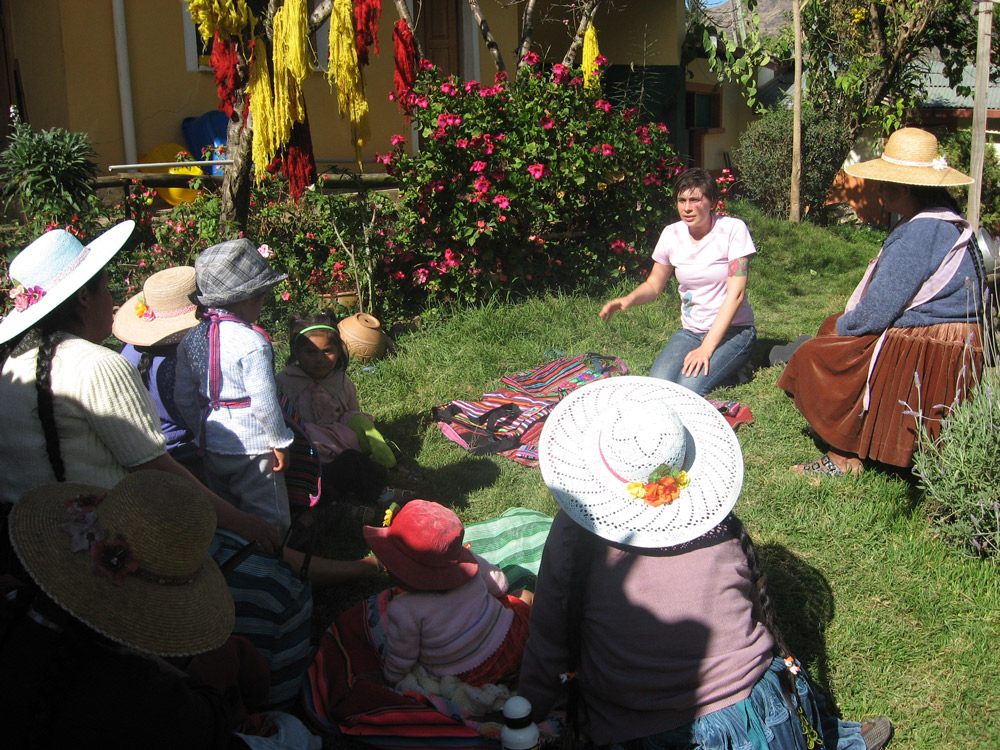 In 2007, Ruraq Maki founder Amanda Smiles, traveled to Peru on a 5-month study abroad program. During her program she spent 2 months in the small Andean city of Ayacucho and was asked to work with women in the local prison, teaching them a new skill. Having little notice, Amanda drew on the one skill she felt comfortable enough to teach: jewelry making. She quickly designed a class and began her work with the women of the Yanamilla Prison.
After 2 months, Amanda had formed a deep friendship with the women and yearned to do more. However, when she returned to the United State, she was unsure of where to start and her idea of a long-term program slipped away. Two years later, in 2009, a former volunteer visited the prison and contacted Amanda, telling her the women were asking about her and wanted her to return. The volunteer suggested Amanda start a long-term program for the women.
Touched by the women's thoughts, Amanda purchased a ticket to Peru and returned to Ayacucho independently for 6 weeks. Amanda remembered that the women made beautiful products from manta, a traditional material from the Andes and she purchased some of the products to sell in the United States. Over those initial 6-weeks, Amanda worked with the women to create new products, develop the program, and she taught a jewelry making class, rediscovering the bonds and friendships she had formed 2 years earlier.
Amanda asked the women to name the organization, hoping that by giving it a name the women would feel a sense of ownership over the program. They chose Ruraq Maki, which is Quechua for "hands that create".
In September of 2009, Amanda incorporated Ruraq Maki as a non-profit organization. In 2011, Ruraq Maki began working with a rural weaving association in Bolivia and launched its second program, Manos Independientes.  Amanda has continued to return to Peru, now as a representative as Ruraq Maki.